Impressum
SCHÜRR Schuhvertrieb GmbH
Lohbachstraße 19
D-95126 Schwarzenbach a.d. Saale
Germany

Phone: +49 (0) 92 84 / 95 01 0
Fax: +49 (0) 92 84 / 95 01 70
Email: info@schuerr.de

Registered Office: Schwarzenbach / Saale
Registered at District Court Hof / Saale
Register court Abt. B Nr. 396
Managing Director: Rita Schwarzhuber-Junker
VAT-No .: DE132953334
Tax No .: 223/118/70347

Copyright: © Copyright 2016 SCHÜRR Schuhvertrieb GmbH
All rights reserved.

The World Wide Web documents (including but not limited to text, images, references ( "links"), data, and other parts of the document), and other files that are available on this World Wide Web server ( "Information") are exclusively determined as an information service for the customers of SCHÜRR Schuhvertrieb GmbH.
Disclaimer:

Schürr Schuhvertrieb GmbH provides the prepared information "as is", without engagement, without express or implied warranty. Schürr Schuhvertrieb GmbH assumes no responsibility for the topicality, correctness, completeness or quality of information provided. Schürr Schuhvertrieb GmbH reserves the right to change the information, or parts thereof, or the products / services described therein without prior notice, to amend or delete. Schürr Schuhvertrieb GmbH excludes all liability claims relating to material or immaterial nature and caused by the use and / or non-observance of the prepared information.

References / Links

In certain circumstances Schürr Schuhvertrieb GmbH informations contains links to other websites. On Internet sites that have not been developed by Schürr Schuhvertrieb GmbH, Schürr Schuhvertrieb GmbH has no influence on the current and future design and respect of the contents of directly and indirectly linked sites. Schürr Schuhvertrieb GmbH declares that at the time of linking the corresponding linked pages were free of illegal content. Schürr Schuhvertrieb GmbH dissociates itself from the contents of the linked pages which were changed after the link. Schürr Schuhvertrieb GmbH excludes all liability claims arising from the use of illegal, faulty or incomplete content of linked pages. For damages arising from the use such offered information, only the provider of the page is legally responsible.

Brand and Trade Mark Information

All named and possibly protected brands and trademarks with the provisions of the applicable trademark law and the ownership rights of the copyright owner.
Konzept, Design und Realisierung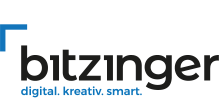 Internet-Auftritte | Online-Shops | Online-Marketing | Neue Medien